FIRE HYDRANT
Fire hydrants in Dubai. Fire hydrants are a special fixed format pipe system connected to a reliable source of fire protection water supply and well equipped with water spray nozzles, for specific water distribution over the surface or area to be protected. In other words, Fire hydrants are basically above-ground pumps that run off the pipeline for safety in urban or residential areas. The firefighters can connect their hoses to these hydrants to avail water for extinguishing the fire.
We offer two types of Fire hydrants – the Dry Barrel type and the Wet Barrel type. They come with all the necessary local and international approvals and certifications.
What is a fire hydrant?
Fire hydrants are an integral part of fire safety andare used by the fire brigade to access water from the local mains supply.
They are mainly located in public footways or highwaysand are installed, owned and maintained by water companies or local fireauthorities.
When fire hydrants are located on private property themaintenance responsibility lies with the owner, occupier or operator of thesite.
For example typical examples include: hospitals,university campuses, retail parks, holiday parks, large warehouse sites etc.
Fire hydrant testing and maintenance
Underground fire hydrants require regular inspection and occasional maintenance in accordance with BS9990. This ensures they will work in an emergency situation allowing the fire brigade to connect their hoses in the vicinity of the fire to access water more easily.
Fire hydrants in dubai , fire hydrants should be inspected and tested once per year to ensure the water pressure and flow rate are adequate, the results should be recorded.
The inspection also includes many other checks to ensure it will operate correctly.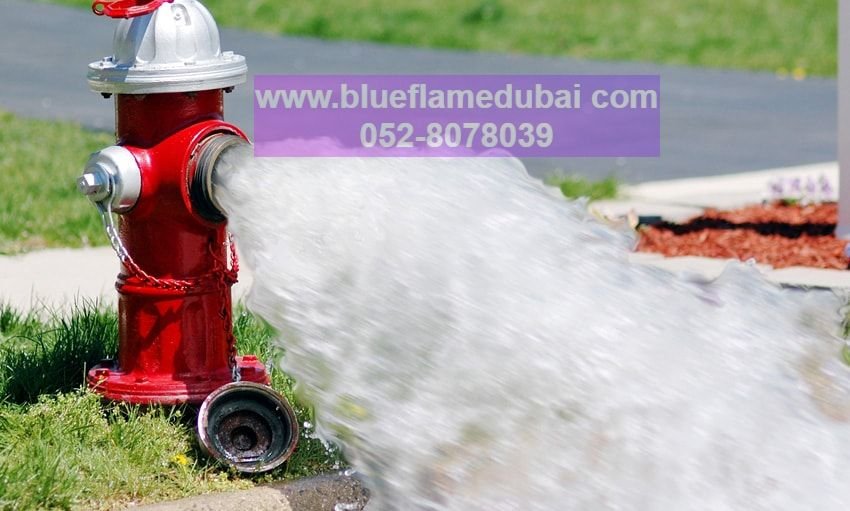 What do the numbers on the fire hydrant plate mean?
The number on the top of the plate (inside the letter'H) should indicate the size of the water main and the number on the bottom half of the 'H' gives the distance to the pit. This is checked during the inspection and if they are not in the correct position or correct for the main size and distance, these are also reported to the responsible person.
Since 1989 it has been the responsibility of the building owner, occupier or site operator to keep its fire hydrants in working order.
Don't get caught out in an emergency fire situation. Fire hydrants do help save lives and you could be prosecuted if they have not been regularly tested and inspected in accordance with relevant standards.